Company
 

Canadian Liquids Processors Limited is the only distillation facility of its type in Canada that is licensed with the Ministry of the Environment, Conservation and Parks as well as Excise Canada. We provide environmentally-responsible product destruction for a variety of sugar- and alcohol-based liquid goods by converting these into ethanol, a renewable alcohol that can be used to manufacture a variety of useful products, while the packaging is recovered and recycled.

CLP is a 100% Canadian, privately controlled company operating out of Hamilton, Ontario. We have extensive experience in all aspects of product recycling, ethanol production and waste water treatment resulting in cost-effective and environmentally conscious recycling.

We're proud to be a division of Emterra Group, a Canadian leader in waste resources management and circular economy services. For more information, please visit https://www.emterra.ca.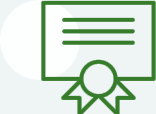 Certificates of Destruction
We provide certificates of destruction for your products upon request. Our facility is a licensed distillery, bonded with Excise Canada for tax rebates.

Confidentiality
We recognize the critical importance of security and trademark protection, and we handle all transactions with strict confidentiality.

Security
We value your privacy. Our facility is equipped with an on-site security guard, video surveillance system. We offer witnessed destruction of products in a secure, fenced location.
As a division of Emterra Group, CLP is dedicated to saving and enhancing the environment by diverting waste from our landfills.
CLP is committed to ensuring all resources, including waste, are fully utilized and helping our customers achieve "zero waste". CLP aims to recover at least 99% of materials received.